De Google Home is een van de nieuwste innovaties op de markt en misschien wel de innovatie die de meeste impact gaat hebben op onze dagelijks leven in de komende jaren. De Google Home helpt je als voice assistant met alle dagelijkse taken in huis, van de muziek aanzetten tot je vertellen hoe die ene acteur ook weer heet. De Google Home is een slimme speaker en er bestaat al concurrentie van ondere andere Amazon met de Amazon Echo, hij is daarmee niet helemaal uniek. In de Verenigde Staten heeft al meer dan 20% van de huishoudens een voice assistant in huis. Google Home is echter de eerste slimme speaker die beschikbaar is in Nederland, in het Nederlands.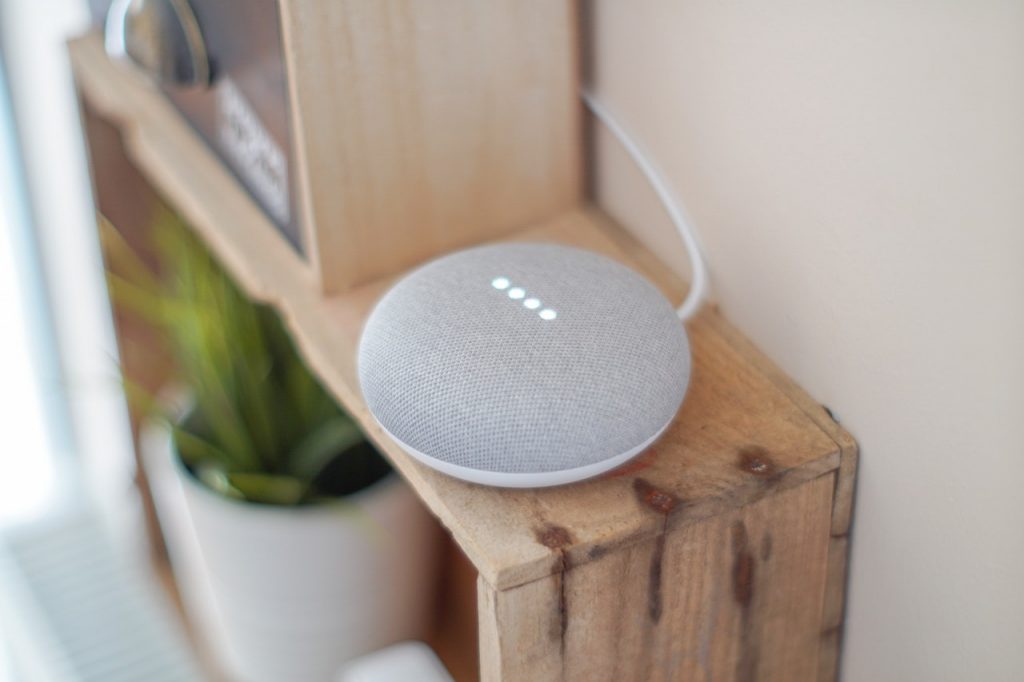 Google Home vs Google Assistant
De Google Home en de Google Assistant worden vaak door elkaar gehaald, maar wat is nu eigenlijk het verschil? Het is heel simpel: de Google Assistant is de software die Google heeft gemaakt voor spraakbediening, terwijl de Google Home de fysieke speaker is.
Naast de Google Home speaker (€149) introduceerde het bedrijf ook de Google Home Mini, die met €59 wat goedkoper is. Het verschil zit hem hier voornamelijk in het formaat en de geluidskwaliteit. Is het ook je bedoeling om veel muziek af te spelen, dan is het verstandiger om een 'normale' Google Home te kopen.
De beste commando's
De Google Home is vooral erg handig voor je dagelijkse taken, maar hij is ook in voor een aantal grappige antwoorden. Een gesprek beginnen met je slimme assistent doe je door "OK, Google" of "Hey Google" te zeggen, waarna je je vraagt stelt. Je bedient het apparaat door middel van commando's, waar hij dan vervolgens op reageert, maar wat zijn de 10 beste commando's?
Hoe is het verkeer naar…?
Niemand vindt het leuk om in de file te staan, daarom kan je maar beter vooraf weten of je een mogelijke file tegen gaat komen en of je die wellicht kan vermijden. Moet je bijvoorbeeld richting Amsterdam, vraag dan simpelweg aan Google: "Hey Google, hoe is het verkeer naar Amsterdam?" en hij vertelt je precies wat je kan verwachten. Handig!
Gaat het regenen vandaag?
Wil je graag weten of je een paraplu mee moet nemen of wil je weten of je vandaag best de fiets of de auto naar je werk pakt? Vraag het simpelweg aan je slimme assistent, "Hey Google, gaat het regenen vandaag?", en je weet direct waar je aan toe bent.
Gooi kop of munt
Google heeft aan meer gedacht dan je dagelijkse bezigheden, heb je moeite met een beslissing? Door de Home of Home Mini te vragen om kop of munt te gooien heb je de beslissing zo gemaakt.
Speel NPO Radio 2
Even lekker relaxen met de radio aan of luister je graag naar de radio terwijl je 's morgenvroeg aan het ontbijten bent? Dit werkt overigens natuurlijk ook als NPO Radio 2 niet je favoriete radiozender is, maar de essentie is duidelijk. Als je naar je favoriete radiostation wil luisteren zeg je "OK Google, speel (naam radiozender)".
Zet … op mijn boodschappenlijst
Ken je dat? Je gaat naar de supermarkt en legt al je benodigdheden in je winkelmandje. Toch ben je áltijd iets vergeten zodra je weer thuiskomt. Dat gaat je niet meer gebeuren. Zodra bijvoorbeeld de suiker op is, zeg je "Hey Google, voeg suiker toe aan mijn boodschappenlijstje!". Dat boodschappenlijstje haal je vervolgens uit je Google Home-app wanneer je boodschappen gaat doen en je kan nooit meer iets vergeten!
Vertaal stokbrood naar het Frans
Kan je zo snel niet op dat ene woord komen in een andere taal? De Google Home gebruik je ook zeer eenvoudig om eenvoudig iets te vertalen. We weten natuurlijk allemaal dat het Franse woord voor stokbrood "baguette" is, maar weet jij hoe je het spelletje "Koehandel" vertaalt naar het Engels? "Ok Google, vertaal … naar het …" en opgelost!
Wanneer is mijn volgende afspraak?
Heb jij er een handje van om te laat te komen op afspraken of ze zelfs helemaal te vergeten? Ook daarbij helpt de Google Home. Vraag hem wanneer je volgende afspraak is en je komt nooit meer voor verrassingen te staan.
Zet een wekker om 7 uur morgenvroeg.
Dit commando is je ideale aanvulling op de vorige. Geef een tijdstip en dag aan en Google zet de wekker voor je. Uiteraard moet je dan wel je Google Home of je smartphone gebruiken als wekker, gezien een 'normale' wekker niet aangesloten is op het internet. Jij gaat je in ieder geval niet meer verslapen.
Wat betekent buitenspel?
De eeuwenoude discussie tijdens het kijken van een voetbalwedstrijd, wanneer is het buitenspel? Stel de vraag aan Google Home en hij legt het je haarfijn hebt. Nooit meer discussie of onduidelijk en jij kan lekker je wedstrijd in rust verder kijken!
Wat is de zin van het leven?
De Google Assistant is niet alleen maar in voor serieuze antwoorden, er zijn veel grappige Google Home commando's. We gaan het antwoord niet verklappen, maar vraag Google eens wat de zin van het leven is. Andere leuke antwoorden kan je verwachten bij vragen als "Zing eens een liedje" of "Kan je beatboxen?".
Meer weten over de Google Home assistent of wil je weten met welke andere apparaten hij allemaal samenwerkt? Neem dan eens een kijkje bij 50five, de smart home specialist!